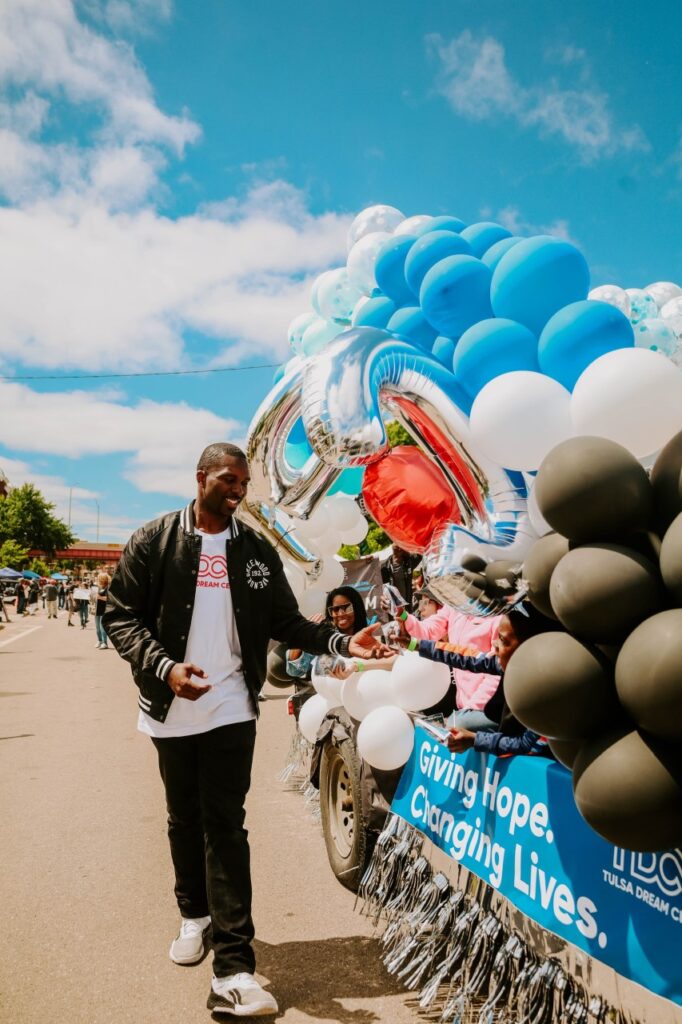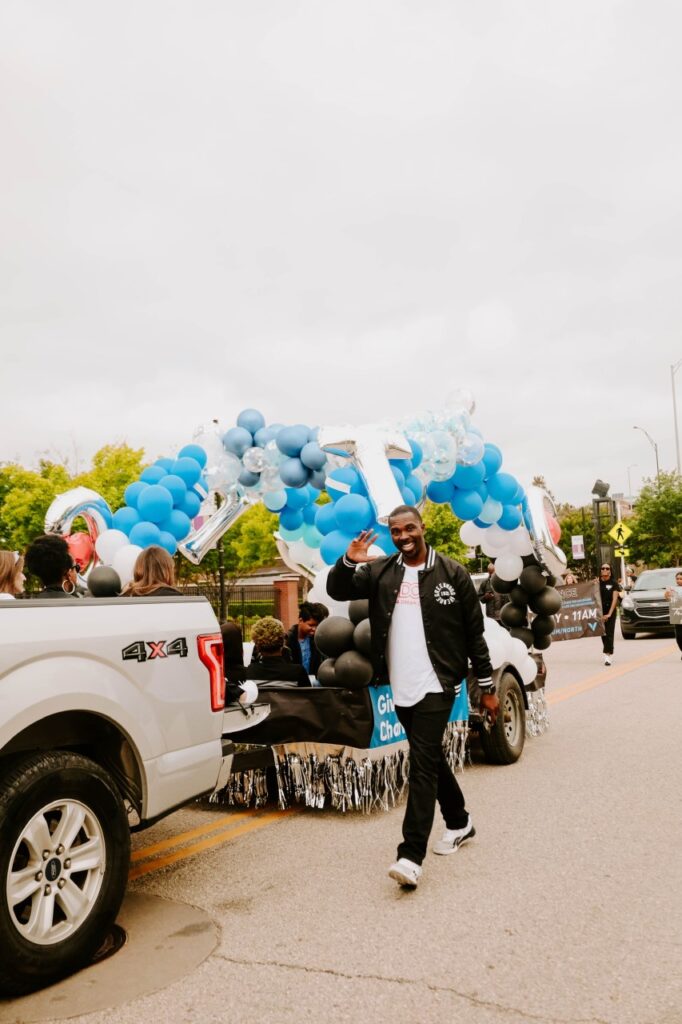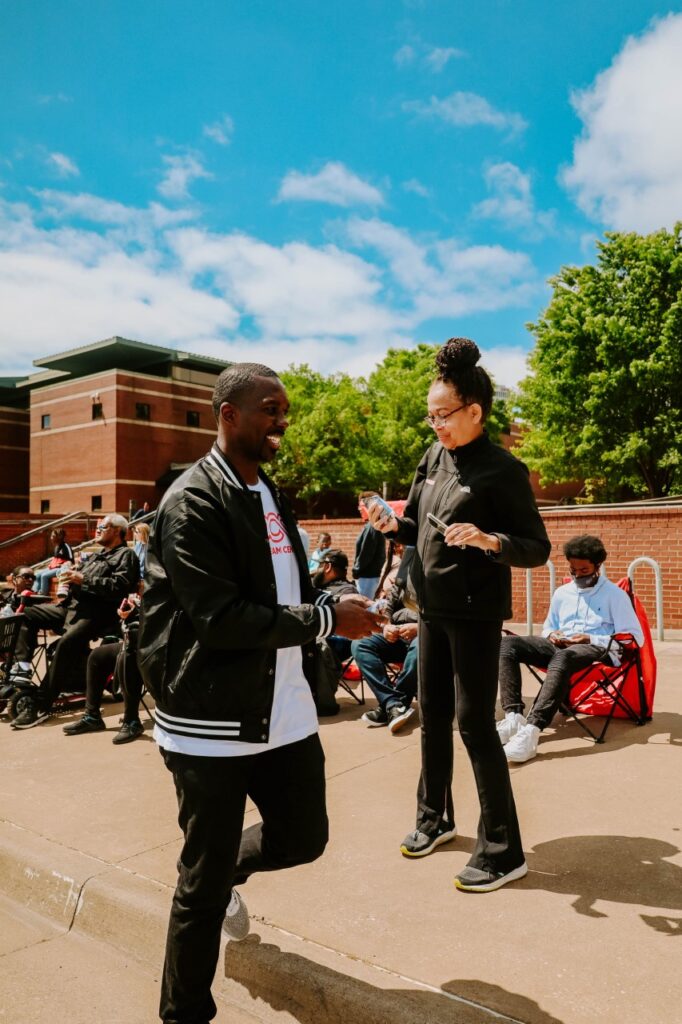 STAFF HIGHLIGHT  |  Tim Newton
Tim has been the Director of Programs at TDC for over 12 years, and we are beyond excited to announce that he is our new Executive Director! For the families of North Tulsa, he is a very familiar face. For those of you that have not met him yet, keep reading!
Tim has been a major catalyst in developing our Educational services including our after-school L.I.F.E. and Summer programs. He has developed our Sports & Character Programs over the years, and he has been the driving force behind the addition of our new STEM and Community Policing Engagement programs. He is actively involved on multiple committees and boards on the city-level, and he is committed to empowering individuals through education and exposure to new experiences and opportunities.
A few facts about Tim…
– Born in Birmingham, Alabama
– Grew up in Los Angeles, California
– Graduated with a Bachelor of Science in Civil Engineering from the Georgia Institute of Technology
– Graduated with a Master of Divinity from ORU
– Traveled on mission trips to over 30 countries
– Husband to the very talented Nichole and Dad to two adorable kiddos – Avery and Timothy
– Co-owns 112 Media Group with his wife, Nichole
– Runs the His & Her Living the Dream Show on KBOB 89.9FM with his wife, Nichole
– Co-Founder & President of the free & privately funded Drexel Academy Elementary School in North Tulsa, just down the street from TDC
– Real Estate investor focused on providing safe, affordable housing for families in North Tulsa

Now, for the important stuff…
Favorite Food – Mexican 🌮
Favorite Sports Team – LA Dodgers ⚾
Hobby – Reaching people! 🖤
Ideal Vacation Spot – My house 🏡
Hidden Talent – Singing 🎵
Favorite Book – Scale by Jeff Hoffman and David Finkel 📚
Favorite Movie – Face/Off with John Travolta and Nicolas Cage 🎬

Just a few BIG questions…
What brings you joy in your job at TDC? "Seeing the people we serve smiling and happy."
Where do you see TDC in 10 years? "Man, I see the Dream Center just continuing to help and serve hundreds of thousands of people, touching the 4 corners of the city and beyond. I see us adding services, building activity buildings like a new gym and workout center. Lots of growth to come in the next 10 years. "
What drives you? "I just want to make my life count. Make the most of the years that God gives me."
CONGRATS on your new role, Tim! TDC's best days are ahead! 💙💥