The Tulsa Dream Center started with one prayer, two sisters, and a desire to serve North Tulsa. Today, we touch thousands of lives each year from our community center at 46th Street North.
We're here to break the cycle of poverty, help a community find healing and change the trajectory of the next generation. We've been doing it for more than 20 years.
Executive Director Tim Newton loves to ask Dream Center staff a question to help drive home our mission: "What's our why?"
On June 9, more than 100 people gathered at Golf Suites for an event to support our youth programs and to see our why in one of the most meaningful ways possible.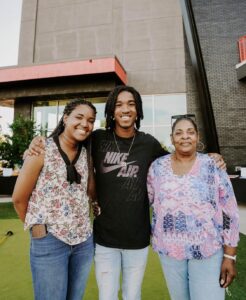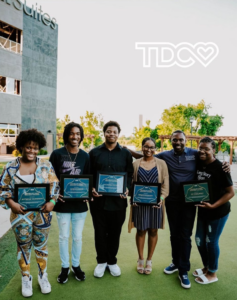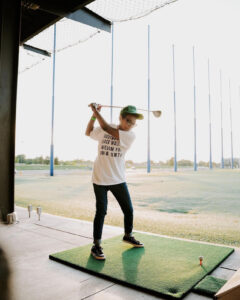 We presented $1,000 college scholarships to five graduating seniors who grew up coming to the Tulsa Dream Center and making it a part of their lives today as they give back.
⊲ LaTrease Markham is going to Langston University.
⊲ Wayne Ceasar is going to Rogers State University.
⊲ Jachary Chaney is going to Langston University.
⊲ Reagan Ballard is going to the University of North Carolina.
⊲ Ra'kell Jones is going to Northeastern Oklahoma A&M.
Reagan Ballard said, "The Dream Center brings volunteers and businesses to North Tulsa, but most importantly it brings out the people who live here but didn't have a safe place to be themselves yet."
Says Wayne Ceasar, "The Dream Center taught me social skills, the do's and don'ts in life, and to always keep God first. They prepared me to be a leader and to respect others."
"This is our why," Tim Newton said. "These students are pursuing their dreams in business management, biology, broadcasting, and visual arts. Thank you for making it possible."